Does your old plasma torch have cut quality and reliability problems?
We believe our Hypertherm™ Packages will be ideal for your W.A.Whitney™ machine
All parts are readily available from multiple suppliers making future maintenance and upgrades economical and easy to do with internal personnel. This means that your long-term costs for replacement parts are drastically reduced. User benefits: improved productivity, major maintenance cost savings, low cost, locally available replacement parts.
Call us for a Quote on Retrofitting your Machine
TODAY!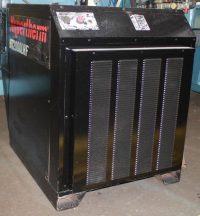 Many NEW Hypertherm parts available & consumables
The Hypertherm HT2000 has a trouble free track record. The expanded Hypertherm HT2000 consumable life.The relatively slag free cut you will experience with the Hypertherm HT2000.The Hypertherm HT2000 upgrade that will have you up and running in approximately three days with complete operator and maintenance training
Includes Hypertherm HT2000 Torch Pack
Includes Hypertherm Gas Console
Includes Hypertherm Torch Head with consumables
Includes Hypertherm Torch Leads
Includes Hypertherm Gas Valve
Includes Hypertherm Cabling
Includes Hypertherm Gas Hoses
Includes Delay Timer / Relay Components
Includes Hypertherm Machine Interface Cable.
Includes Aluminum Torch Holder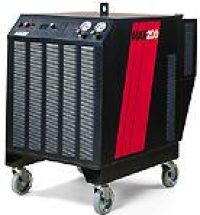 Entry level Plasma Cutting System, great for often changing cutting requirements and production schedules. This is a proven
production cutting system with an attractive initial capital expendeture.